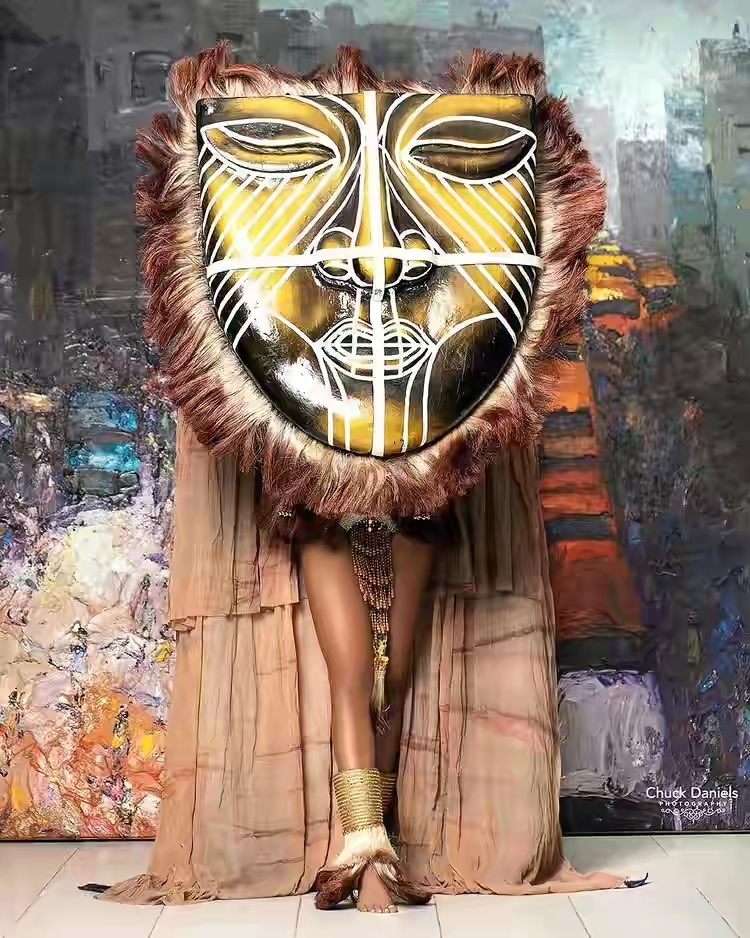 Nigeria's representative at the ongoing Miss Universe beauty pageant Maristela Okpala has sent social media wild with her choice of costume on Sunday morning.
The 2021 pageant is the 70th edition of the event
Okpala paid homage to a female masquerade from the southeastern Igbo part of Nigeria called Mmanwa which literally means 'The beauty of a child."
The 28 year old Okpala from Anambra state donned a creation inspired by the masquerade and she revealed that the outfit is made of African beads, stones, and crafts.
On why she chose the costume, Maristela said she sees a reflection of her purpose in the masquerade Mmanwa who protects children and women against any form of abuse.
She wrote
"The 3ft tribal mask with the colorful ancient back cape. With Mmanwa's Face boldly crested on the mask and cape. "It represents the beautiful Mmanwa who fought tirelessly to stop girl child mutilation and child slavery while the colorful patterns and embellishments portrays the african dashiki which offers a visual appeal and forms meant to invoke the ancestral spirits."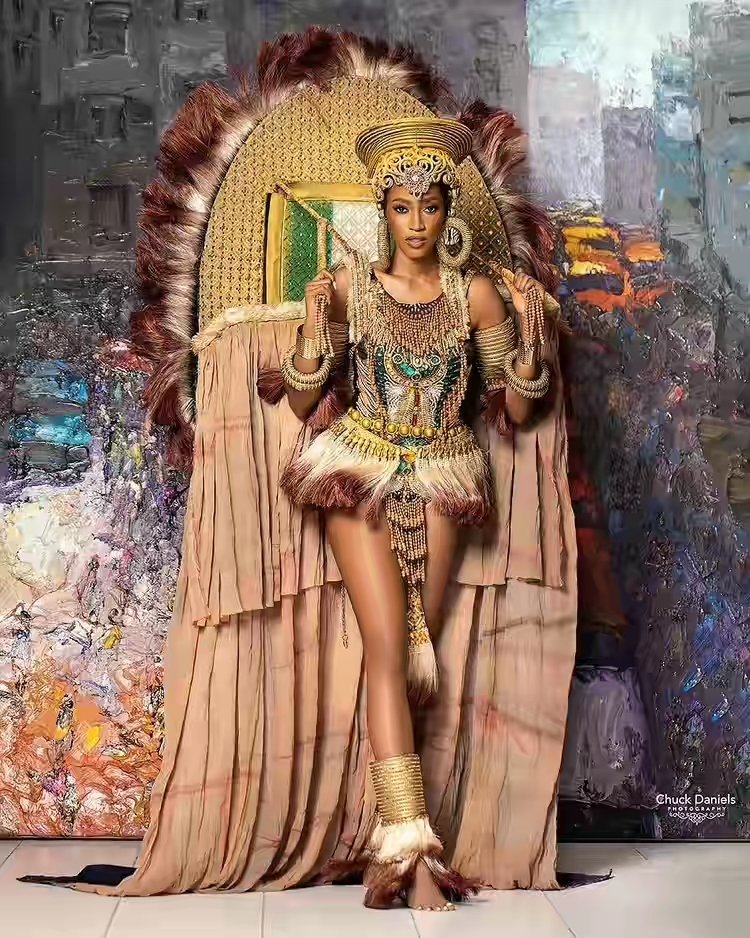 For more information please follow us on Instagram @entinspiredtv @nmaawards @theblendent @micdunamis @9jatopmodelsnite
Also stay tuned and kindly subscribe to https://entinspiredtv.com.ng/tv/ youtube channel to watch trending videos