Written by Yinka Obey
Music superstar, Burna Boy discovers a young musician, Hyzah and they share a heartwarming time together Hyzah held Burna Boy's leg in the emotional video that went viral on social media as the youngster appreciated the superstar The African Giant also gave Hyzah $3,000 (N1.7 million) and entered the studio with him to listen to his freestyles
Burna Boy and Hyzah met recently and the young singer gave maximum respect to the African Giant in a heartwarming video that went viral on the internet.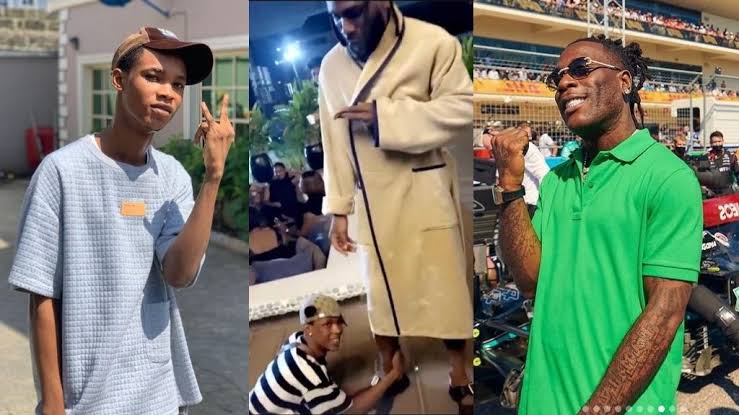 Hyzah upon sighting Burna Boy prostrated for him and held one of his legs in appreciation of meeting one of his mentors.
Burna Boy appreciates young singer. Credit: @burnaboygram @officialhyzah
Burna Boy gave Hyzah $3,000 (N1.7million) and joined him in the studio to listen to his freestyle.
Hyzah flaunted the cash on social media and appreciated the music star for the show of love towards him.
Watch video with link below
https://www.instagram.com/p/CYTaJbBoykm/?utm_source=ig_web_copy_link
For more information please follow us on Instagram @entinspiredtv @nmaawards @theblendent @micdunamis @9jatopmodelsnite
Also stay tuned and kindly subscribe to https://entinspiredtv.com.ng/tv/ youtube channel to watch trending videos